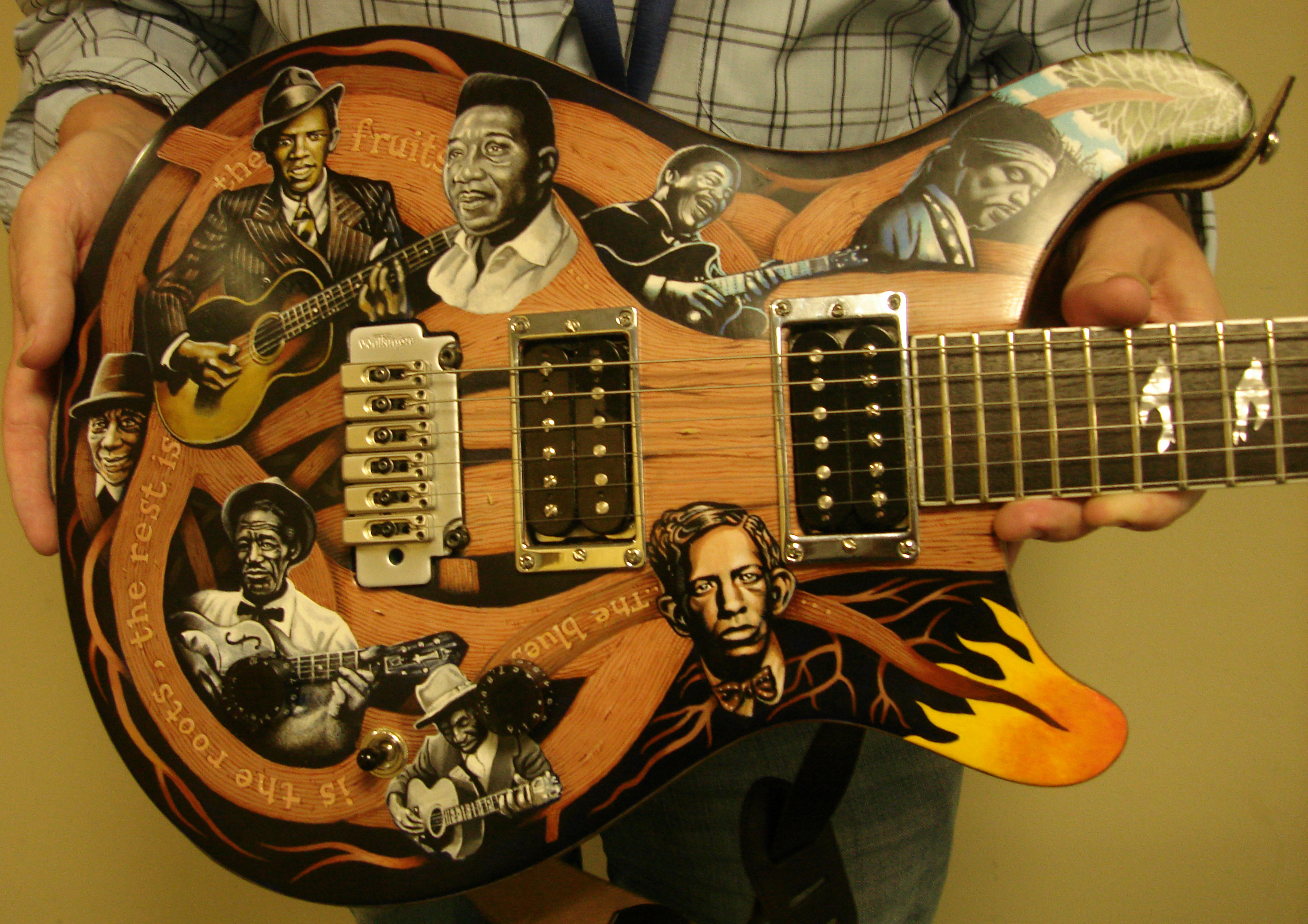 WORKSHOPS - Acoustic Blues Weekend, The Beacon, Wantage OX12 9BX (South Oxfordshire) 1 - 3 March 2024
Acoustic Blues Weekend of Workshops, Jams and Performance
The Beacon, Wantage OX12 9BX (South Oxfordshire)
Friday 1st to Sunday 3rd March 2024
The Program
The program will offer classes starting on Friday from 1pm to 5pm followed by a staff concert at 8pm.  On Saturday, classes will run from 10am to 5pm followed by an evening jam session from 8pm to midnight for 'participants only'. On Sunday, classes will run from 10am to 3pm. The classes will cater for all levels of ability and we recommend you bring along a portable recorder for future reference. The tutors for the 'Acoustic Blues Weekend' are Ed Hopwood (harmonica), Adam Franklin (bottleneck slide guitar), Sonny Black (country blues guitar), Michael Roach and Abie Budgen (country blues guitar).
The Classes
Friday 1 to 5 followed by an evening staff concert. Concert will start at 8pm
Saturday 10 to 5 followed by an evening jam session. Jam session will start at 8pm
Sunday 10 to 3
Registration Fee 
The weekend fee is £175. A single day rate is £60 for Friday and includes the evening concert. Saturday is £80 and includes the private jam session for 'participants only'. The rate for Sunday is £50. Advance booking is required. To reserve a place, you must book directly with Euroblues Promotions. For bank transfers, our account name is Euroblues Promotions Limited, our sort code is 20-20-15 and our account number is 60473928. We also accept PayPal and the address for payment is info@euroblues.co.uk.
Regarding accommodation, we will be staying at The Bear Hotel (Wantage). It is a two-minute walk from The Beacon. We negotiated a special room rate of £60 per night (rates include breakfast). Their telephone number is 01235 766 366 and when you speak to reception, let them know that you are part of the 'Blues Group at The Beacon' to get the discount.
Class Description
Ed Hopwood is grounded in American Roots music with a style all of his own. He is known for his trademark suitcase drum, guitar and breathtaking harmonica playing. Ed will lead a harmonica workshop for all levels focusing on rhythm and melody. He'll introduce you to Blues, Gospel, Bluegrass & Zydeco and will take you through the paces with grooves and a complete toolbox for improvisation. Ed teaches multiple techniques and will tailor the sessions to the abilities and preferences of the group thriving on getting the whole room jamming together and sharing skills. With an emphasis on building a solid foundation and having fun, you'll gain confidence in your abilities and unlock new techniques. For all levels.
Adam Franklin is a superb exponent of blues and ragtime from a golden age of American music. His instrument of choice is a National Resonator guitar and Adam's performances are intense, energetic and highly entertaining. He will lead a bottleneck slige guitar class exploring 'Spanish Tuning'. This is a very versatile tuning and can be used with or without a slide. Using the songs of Muddy Waters, Charley Patton, Son House, Memphis Minnie, Mississippi Fred McDowell and more, we will look at playing those licks to make your own sound. The class will be open to all levels but students should have some experience with playing finger style.
Sonny Black perform a blend of roots music that includes fingerstyle blues, ragtime, old time country and original compositions. For the weekend, he will be teaching versions of Scrapper Blackwell/Leroy Carr's 'Midnight Hour Blues', Sam Chapman's 'St. Louis Blues' and a version of Amos Johnson Rag (by Sam McGee) as well as blues in 'drop D' tuning. Sonny's will also sit one-to-one or with a small group of guitarists  who might want some specific help with their playing such as backing up a singer or another guitarist with some single string fills, solo ideas, playing chords and maybe just some simple flatpicking. The aim is to help all players to take your playing to the next level.
Michael Roach is the Director of Blues Week and the Acoustic Blues Weekend. With 7 albums to his credit, he is firmly established in traditional blues music circles. Abie Budgen has been studying and playing country blues for over twenty years. She is passionate about sharing her skills and guided by the music of Rev Gary Davis and Big Bill Broonzy. Together, they will focus on classic finger picking songs starting from simple and work up to more detail. The class will look at the guitar styles of Frank Stokes, Blind Boy Fuller, Mississippi John Hurt, Memphis Minnie, Big Bill Broonzy and others to show how to recreate the sounds you hear and how to put them into different contexts. Michael and Abie will give you all the tools you need to have fun, be creative and explore the music in your own way whilst keeping the spirit and sound of the original masters of country blues guitar. For beginners to intermediate students.